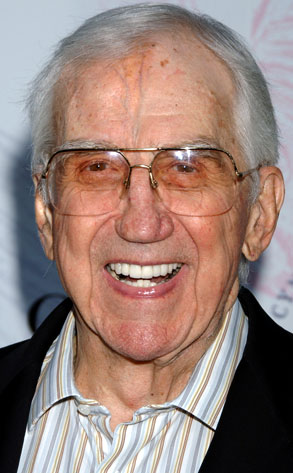 AP Photo / Tammie Arroyo
Ed McMahon has come up with a way to ease his financial pain.
The 85-year-old TV icon has sued a number of people connected in one way or another to the 2007 fall that resulted in his broken neck, an injury that he says has required three surgeries and left him unable to work (the main reason he's given for his recent money troubles).
McMahon filed a lawsuit Friday in Los Angeles Superior Court charging Cedars-Sinai Medical Center; the hospital's attending ER physician when he was first admitted; the orthopedic surgeon who oversaw his spinal care; and billionaire investor Robert Day and his wife Kelly, the owners of the home where he fell down, with a variety of offenses, including negligence, premises liability, battery, fraud and elder abuse.