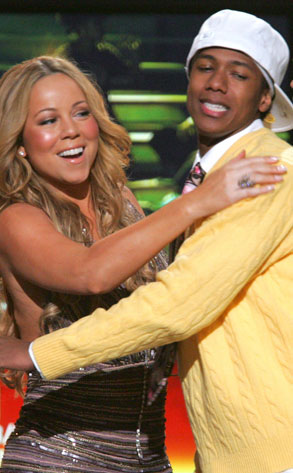 John Shearer/WireImage.com
Do you love Mariah Carey? We sure hope so, because today you're going to be drowning in her.

People magazine is running photos of her wedding to Nick Cannon. She's reportedly going to be on Oprah today and is scheduled to perform later tonight at Time magazine's Time 100 party.

Chances are good Mimi's nuptials (not to mention her prenuptial) will dominate every morning talk show and gossip blog today. Likely your morning DJs are playing Mariah rock-block tributes. Your coworkers may have even subconsciously decided to don pink today in Mariah's honor.
Oh, and if you see a rainbow today, that's probably her doing, too.