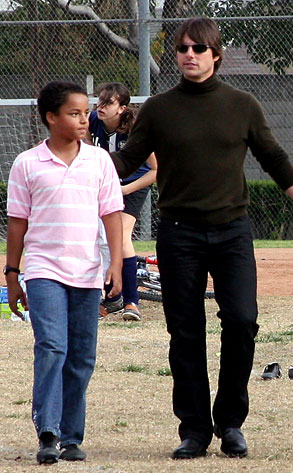 FAME Pictures
Has Maverick set his sights on a new Iceman?
The Top Gun's teenage son, Connor, has been taking flying lessons at a Burbank airfield.
At his father's airplane hangar in Burbank this past Saturday afternoon—and after doing a few tricks on one of his two motorcycles—Connor boarded a small prop airplane for his flying lesson.