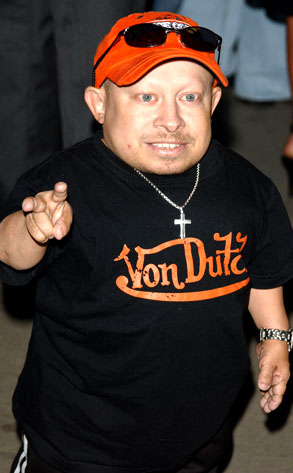 Ash Knotek/Snappers/ZUMAPress.com
Mini-Me's camp just got a mini-extension.
Lawyers for Verne Troyer convinced a California federal judge to grant a week's extension of a court order temporarily barring a porn dealer from distributing a sex tape the pint-size actor made with former gal-pal and wannabe actress Ranae Shrider.
The original order had been set to expire on Monday. U.S. District Judge Philip S. Gutierrez agreed to give the dueling parties more time to work out an amicable settlement.