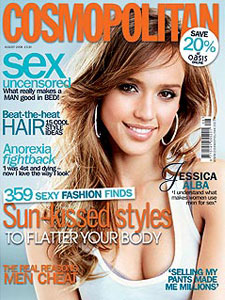 Cosmopolitan.co.uk
Just call her the Lose Guru.
In the August issue of Cosmopolitan's U.K. version, new mom Jessica Alba recalls her pregnancy days, saying: "I never felt less sexy. I mean, I wouldn't have changed it for the world...but I wanted to get rid of all the weight."
Well, faster than you can say private trainer...