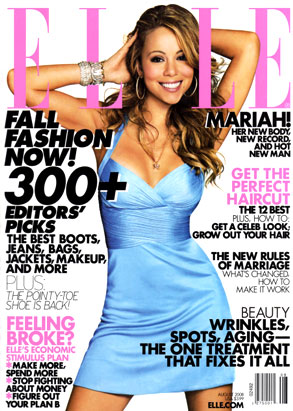 Elle Magazine
Before Mimi became emancipated, she apparently had visions of being abducted.
"When I was in an unhappy place in my life, I always wanted to be kidnapped," Mariah Carey tells Elle in the magazine's August issue. "I just wanted a way out, but I didn't have one."
Enter Nick Cannon, who was more than happy to snatch the "Touch My Body" singer and fulfill her desire to be on the side of the proverbial milk carton of life...