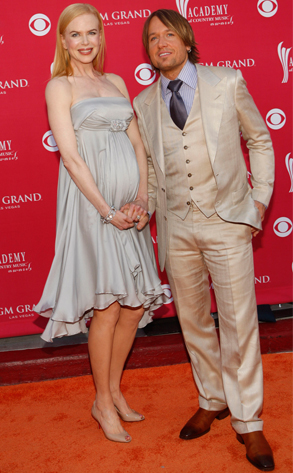 AP Photo/Isaac Brekken
The Great Baby Name Mystery of 2008 is history.
According to Nicole Kidman's father, there's a perfectly logical reason the Oscar winner and husband Keith Urban chose the name Sunday Rose for their baby girl, born on Monday.
"There was a lady named Sunday Reed who was a prominent patron of the arts in Victoria," Antony Kidman tells Australia's Daily Telegraph.