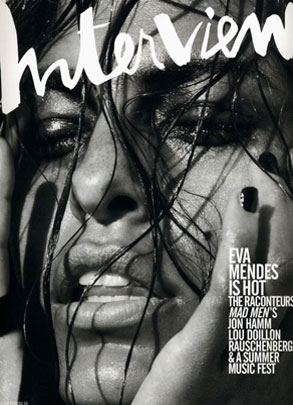 Interview Magazine
Don't look for Eva Mendes to be spillin' all about her visit to rehab.
"There are so many lies out there regarding my recent trip to Cirque Lodge," the starlet says in the new Interview magazine, out July 15. "But I don't care what people think. I just don't care. So I will neither confirm or deny."
Mendes actually feels better when stories are wrong rather right...