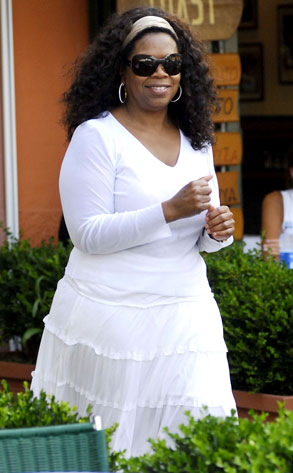 INFphoto.com
Instead of red, white and blue, Oprah Winfrey was seeing green, white and red this Fourth of July weekend.
The talk-show giant, along with her BFF Gayle King, was spotted indulging in a little Independence Day R&R in Portofino, Italy.
And who can blame Miss O? After undergoing a 21-day diet detox, we'd be tempted to indulge in all the finer things the country has to offer as well.
Of course, this all leads to the burning question that we know is on everybody's mind.
No, not, Where's Stedman? But rather, What other celebs are enjoying another part of the world this time of year? Find out in our European Vacation gallery!