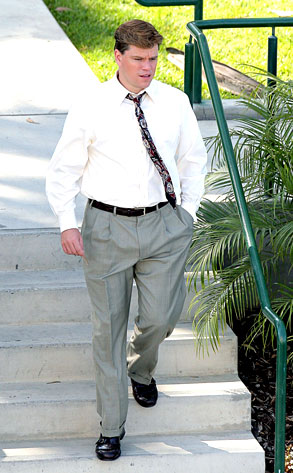 Andrew Shawaf, PacificCoastNews.com
We've been keeping our eye on Matt Damon, and not just because he's the Sexiest Man Alive. For quite some time, Damon had seemed to be plumping up like Ball Park Frank.
While some had speculated he was wearing a fat suit, Damon now admits to People his flab is 100 percent all-natural man meat.
Yep, there's now more Matt Damon to f--k love. The one-time action hero packed on between 20 and 30 pounds for his role in the upcoming thriller The Informant, which we're guessing is about a whistler blower at a pretzel, beer and doughnut factory.