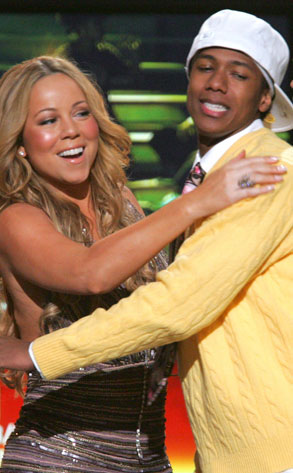 John Shearer/WireImage.com
Mariah Carey may seem like she's on her own sparkly pink planet where unicorns prance freely and rivers flow with rainbow-colored sugar water, but girlfriend's got some survival instincts tucked in that brain of hers.

Somewhere between her right frontal cortex and wherever it is she stores the names of Sanrio characters, Mariah has squirreled away the term prenup, and, despite speculation, she reportedly has put it to use.

Mariah apparently told a friend that anyone who thinks she and Nick Cannon didn't have a prenup "is smoking something!"

Sorry, Nick. Better love up that Barbie Dream House while you're still living in it.