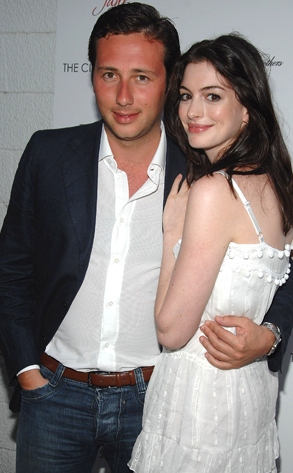 Dimitrios Kambouris/WireImage.com
UPDATE: During a hearing Tuesday afternoon, a federal judge ordered that Raffaello Follieri be held on $21 million bail on charges of bilking investors out of between $2.5 million and $6 million by pretending to be a real estate point man for the Vatican.
"In short, your honor, he is a con man," U.S. Attorney Reed Michael Brodsky said in court. "He was able to con a lot of people out of a lot of money over a long period of time."
Until he posts bail, at least $16 million of which must come from his own liquid assets, Raffaello is confined to his New York home.
"This is one the stiffest bail packages I have ever seen," his attorney, Flora Edwards, told reporters outside the courthouse. "We are going to do everything we can to meet it."
Meanwhile, a rep for Follieri told the New York Daily News that he is planning to "vigorously" defend himself against the charges.
A status hearing has been set for July 9.