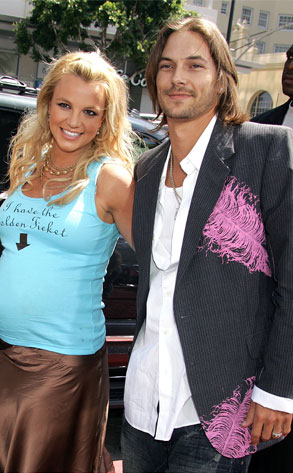 Jeffrey Mayer/WireImage.com
UPDATE 2: Hearing ended about 11 a.m. Britney Spears exited the courtroom and told reporters she was "pleased" with the outcome. Kevin Federline was smiling as he left but did not comment.
UPDATE 1: Shortly before 10 a.m., Commissioner Scott Gordon swore in both parties and then cleared the court for the hearing.
____________________________
Britney Spears may be one step closer to that cousin summit she's been hoping for.
The pop star and ex-husband Kevin Federline are in Los Angeles Superior Court awaiting a hearing on the terms of custody for their sons, Sean Preston and Jayden James.