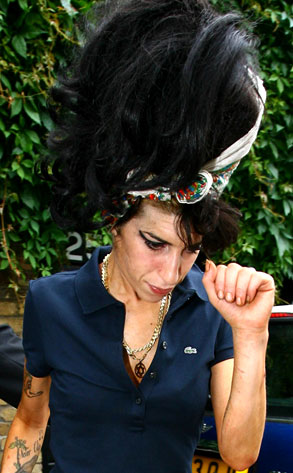 Matrix/Flynetpictures.com
Amy Winehouse's hard-partying ways have officially caught up with her.
The 24-year-old soul singer has been diagnosed with emphysema, her father, Mitch Winehouse, tells Britain's Sunday Mirror.
"With smoking the crack cocaine and the cigarettes, her lungs are all gunked up," he said. "There are nodules around the chest and dark marks. She's got 70 percent lung capacity."