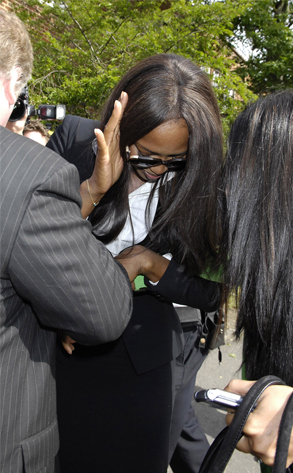 Simon James/WireImage.com
Thanks to Naomi Campbell, British Airways doesn't actually need to be airborne to encounter major turbulence.
The trouble-prone catwalker pleaded guilty today to assaulting two police officers after causing a stink aboard a BA flight at London's Heathrow Airport in April.
But she managed to avoid the maximum six-month jail term. Instead she was sentenced to 200 hours of community service for the air-rage ruckus, fined $4,600 and ordered to pay $400 to each of the police officers she attacked and $300 to the captain of the flight.