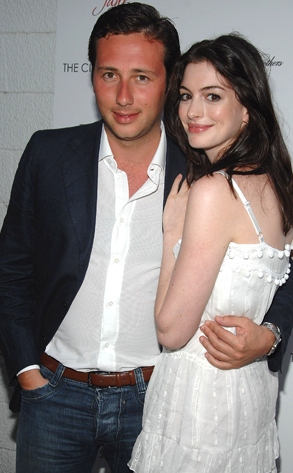 Dimitrios Kambouris/WireImage.com
Anne Hathaway is not only getting smart, she's apparently wising up.
E! News has confirmed that the actress has split from her scandal-prone boyfriend of the past four years, Italian businessman Raffaello Follieri. Rumors of the split have run rampant since Hathaway's solo turn on the red carpet at Monday's Los Angeles premiere of her new movie, Get Smart.
"There's been a breakup, God willing it's forever," a source close to the Hathaway family told E! News, adding that the actress' father, lawyer Gerald, has not exactly been a cheerleader for the relationship.