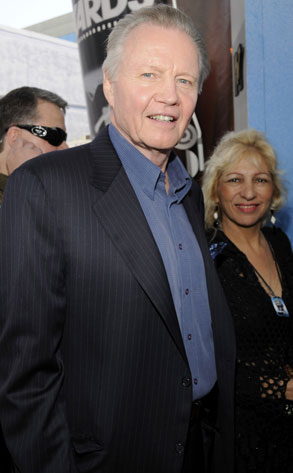 Kevin Mazur/WireImage.com
Jack Bauer has a new nemesis.
Per the Hollywood Reporter, four-time Oscar nominee Jon Voight has come aboard to play the baddie hatching the latest terrorist threat in the upcoming seventh season of 24.
The role marks the 69-year-old thesp's first recurring tube gig in nearly four decades and mirrors the high-profile casting of Dennis Hopper as Serbian nationalist baddie Victor Drazen in the inaugural season.