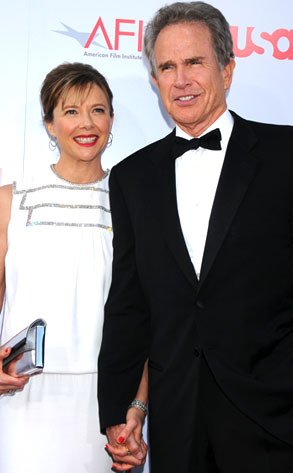 AP Photo / Tammie Arroyo
It wasn't just politics as usual at the American Film Institute's tribute to Warren Beatty. Though, it was a little of that.
A laundry list of stars and politicians—including wife Annette Bening, sister Shirley MacLaine, Robert Downey Jr., Halle Berry, Dustin Hoffman, Jane Fonda, Diane Keaton, Quentin Tarantino, Bill Clinton, a pretaped John McCain and a post-Lakers-game Jack Nicholson—turned up for the 36th annual AFI Lifetime Achievement lovefest in Los Angeles Thursday night.
And while the ceremony itself may sound staid, the comments dished out were decidedly not...