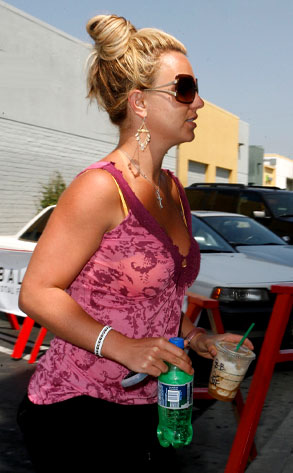 FAME Pictures
Britney Spears is on a roll with her motherly duties. Now it looks like she's devoting a little more time to her daughterly ones.
E! News has confirmed that the singer flew to Las Vegas Thursday, just after visiting her kids at her home in Studio City.
Although Spears was seen at the Palms hotel, a source close to the singer tells E! she is not there to record in the Maloof brothers' recording studio. Equally unlikely is the possibility of her rolling into town to support Kevin Federline, who's in Sin City to tend to some business of his own.