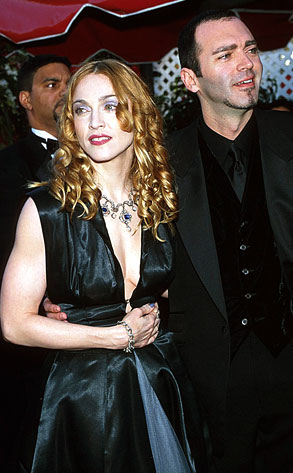 KMazur/WireImage.com
Look who's expressing himself.
Madonna's younger brother, Christopher Ciccone, is penning a memoir about his famous sister set for release next month, publisher Simon & Schuster announced today.
"Ciccone's extraordinary memoir is based on his life and 47 years of growing up with and working with his sister—the most famous woman in the world," the company said in a press release.
The publishing house has ordered a monster first printing of 350,000 copies of Life With My Sister, set to hit shelves July 15.
Madonna's publicist, Liz Rosenberg, said there would be no comment "at this time."