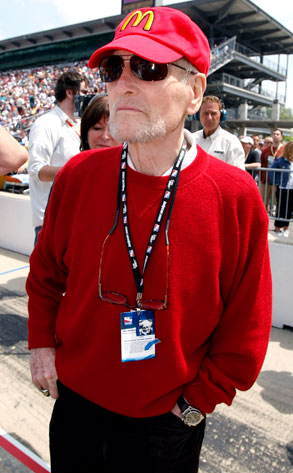 AP Photo/Darron Cummings
Paul Newman is: (a) "doing nicely," (b) battling "a form of cancer," (c) both of the above or (d) just one of the above.
The health status of one of Hollywood's greatest leading men was back in play today after a new series of conflicting reports.
Early today, Newman friend A.E. Hotchner was quoted as telling the Associated Press that Newman has a "form of cancer, and he's dealing with it."
Hotchner, who, with the Oscar-winning actor, launched the now ubiquitous Newman's Own label of salad dressings, spaghetti sauces and other specialty foods, said Newman told him of the condition 18 months ago, the AP reported.
In a Reuters report, Hotchner was quoted as saying Newman made his cancer diagnosis "known to a lot of his friends."