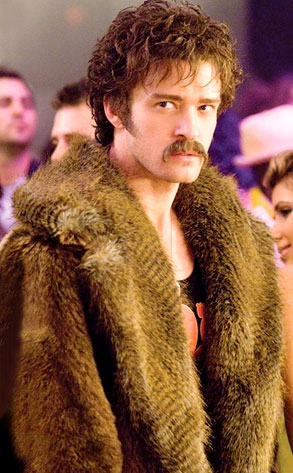 Paramount Pictures
Justin Timberlake may be new to the acting game, but he's already making huge, diva-like demands. See, he plays Jacques "Le Coq" Grande in The Love Guru—a hockey player with a large, ahem, stick—and now he tells E! News he's only interested in playing well-hung dudes from now on.
"Yeah, that will be a requirement," Timberlake tells us, at the Guru press day. "Maybe it's a she, and she still has a large penis. And it'll still be a requirement."
Wait, is he joking? Here's the thing...