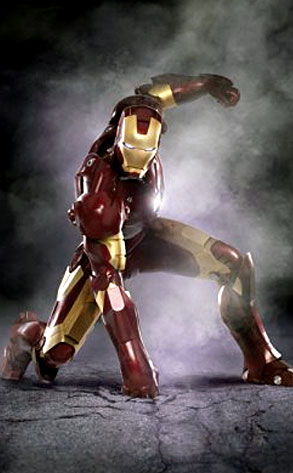 Paramount Pictures
Take that, Batman, Superman and just about every other kind of costume-wearing man.
Iron Man grossed $100.8 million, per studio estimates compiled Sunday by Exhibitor Relations Co., a number that makes the Robert Downey Jr. film second only to Spider-Man for comic book movie debuts.
The estimate does not include the movie's Thursday night sneaks. If it did, it'd be $3.5 million higher.
The estimate also doesn't include overseas ticket sales. If it did, it'd be nearly $100 million higher.
In all, by the close of business tonight, Iron Man is predicted to have taken in $104.3 million domestically and $201 million worldwide, or more than the entire global runs of Daredevil and Catwoman. Give it a few days or so, and it'll move past Batman & Robin and Ghost Rider on the all-time comic book movie list, as compiled by Box Office Mojo.