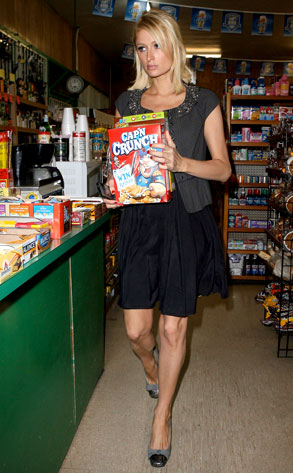 LAX/X17online.com
We always pegged her as a Lucky Charms gal, but Paris Hilton makes it very clear that her hungry heart doesn't belong to some silly leprechaun.
Instead, the socialite made her move the other night on the Cap'n himself.
We can only assume she took her newfound breakfast buddy home for a little nightcap and maybe even woke up with him the next morning.
Of course, that's one tape we're not interested in seeing.