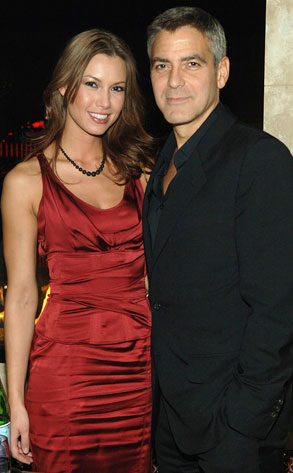 Courtesy of Palms Casino Resort
George Clooney and Sarah Larson are splitsville, but that doesn't mean the Ocean's Thirteen star couldn't provide his ex with a romantic honeymoon.
Just not for the two of them.
According to a story in this week's Life & Style Weekly, the hunk offered up the use of his Lake Como villa to a honeymooning Larson pal, and kept his word even after the breakup.
Classy.
But while we're on the subject, what about the breakup?
"It's been hard," says Larson friend Andrea Tiede. "All breakups are hard. She was swept up. They just had a few small fights and disagreements, and it all unraveled from there."