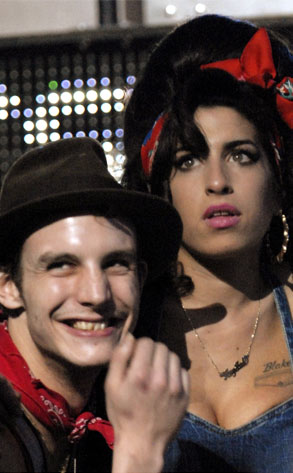 Kevin Mazur/WireImage.com
Hide the kids and lock the doors, we're guessing Amy Winehouse isn't going to take this well.
After more than seven months in lockup, the troubled songbird's beloved and beleaguered husband, Blake Fielder-Civil, has copped to roughing up a barkeep and then trying to cover it up.
Fielder-Civil, 26, pleaded guilty to committing grievous bodily harm and conspiring to pervert the course of justice (i.e., witness tampering) related to the 2006 pub brawl, and now faces years behind bars.
The news comes just a day after a damning videotape surfaced showing the two in an apparent drug-fueled meltdown.