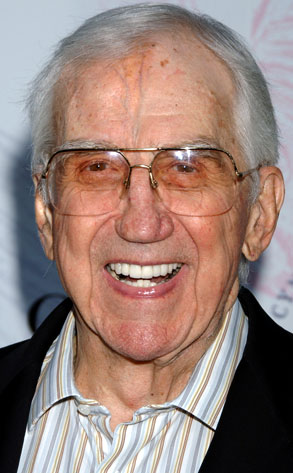 AP Photo / Tammie Arroyo
"Well, if you spend more money than you make, you know what happens. And it can happen. You know, a couple of divorces thrown in, a few things like that. And, you know, things happen. You want everything to be perfect, but that combination of the economy, I have a little injury, I have a situation. And it all came together."
—The twice-divorced Ed McMahon, alongside third wife Pamela, giving a simple explanation on Larry King Live as to how, after earning millions upon millions as a TV personality, producer and pitchman, he managed to fall $644,000 behind on his mortgage loan payments. He is currently facing foreclosure on his Beverly Hills mansion, proving that the subprime mortgage crisis has no respect for iconic second bananas.