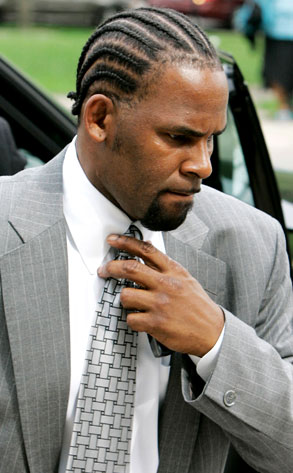 AP Photo/Charles Rex Arbogast
It's not often the music critic is the one getting the bad reviews.
But that was the case today as the judge in R. Kelly's child pornography trial lashed out at Jim DeRogatis, the Chicago Sun-Times reporter who anonymously received the sexually explicit videotape allegedly showing the R&B singer having sex with a minor, touching off this legal imbroglio.
Kelly's camp subpoenaed DeRogatis to testify about how he came to obtain the tape in 2002. The singer's attorneys want to know whether DeRogatis altered the video before turning it over to police.