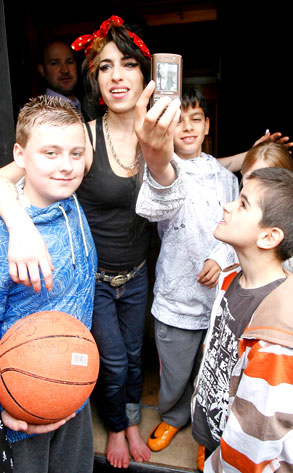 BAUER-GRIFFIN.COM
Forget staking out Amy Winehouse's London flat to gain access to the "Rehab" singer—because we all know what happened when the paparazzi tried to pull a stunt like that.
Instead, do what these young boys did and simply ring the bell. Can it really be that easy?
Apparently.
Not only did Amy answer her door, she also posed for pictures and even signed their basketball.
We're not sure what's more bizarre: That Amy took the time to hang out with these kids or the fact that they actually wanted to meet her in the first place.