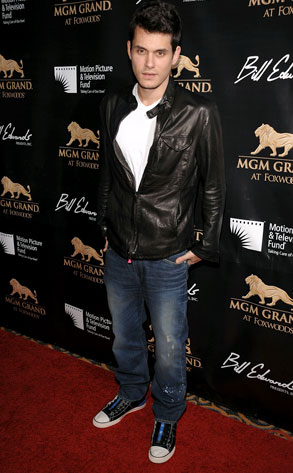 Dimitrios Kambouris/WireImage.com
Yo John,
We don't have your email address (but thank you for the lovely restraining order—we had it framed), so this post will have to do. We think that you're funny as hell and we'd read your take on the phone book if you felt the itch to blog about it.
We especially love your love letter to Pete Wentz (with a sly nod to Perez Hilton, no less!). It takes a cool cat to comment so lovingly about your ex-girlfriend's sister's baby daddy, and you did it with class.
We have much more love to send your way, but we'd rather do it in an email. So, um, mind sending us your address?
EOL