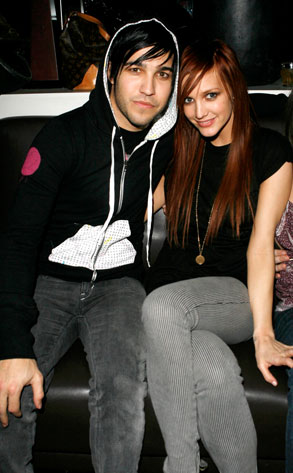 Michael Swarbrick/INFphoto.com
One of the noisier cats in recent memory has finally been let out of the bag.
In a statement on their favorite news-spreading site, FriendsOrEnemies.com, Ashlee and Pete Wentz have confirmed that they are indeed expecting their first child together.
"While many have speculated about this, we wanted to wait until after the first trimester to officially confirm that we are expecting our first child," the newlyweds wrote. "This is truly the most joyous time in our lives and we are excited to share the happy news and start our family."
As recently as last week, Wentz was still playing coy with interviewer Ryan Seacrest about his papa-to-be status, telling the KIIS-FM host he didn't know why certain media outlets were so quick to report his bride was with child, considering there had been no real confirmation.
But the lack of an official press release never stopped the chatter.
A source close to the duo told E! News last month, right after the couple announced their engagement, that Simpson was in the "very early" stages of her pregnancy.