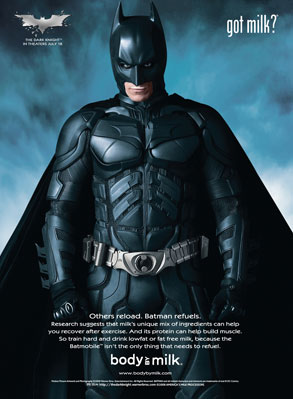 Warner Bros. Entertainment/America's Milk Processors
Batman's secret is out.
He drinks milk. The regular kind, even. We totally would have pegged him to traffic in the murky, darkened depths of chocolate milk.
So, if you've ever found yourself wondering how a guy with no superpowers can hold his own against the evildoers in Gotham city, a shot of moo juice is all it takes, apparently.
The badass bodysuit and lethal array of batgear might help, too.