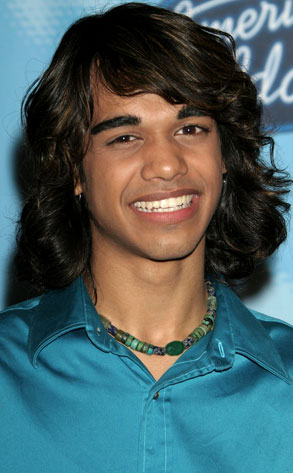 Paul Fenton/ZUMAPress.com
He's known more for his wacky hairstyles than his ability to carry a tune. But now, Sanjaya Malakar is focusing on the day when he may not have any hair at all.
The former American Idol finalist will soon be seen in a commercial for Nationwide Insurance as part of its "Life Comes at You Fast" campaign, which featured Kevin Federline last year.
In the ad, the crooner with the creative coifs seeks advice at an Indian monastery. He's told to not only come up with a retirement plan but to work on his hair.
Those faux-hawk jokes never get old.