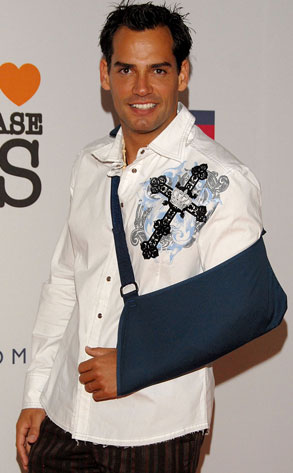 Mark Sullivan/WireImage.com
After placing third on Tuesday's Dancing With the Stars season finale, Cristián de la Fuente is recovering at home in Los Angeles from surgery to his left arm.
"I was able to get a perfect repair of the bicep. Cristián will spend about a week in a splint, then start rehab," said Dr. Neal S. Elattrache. Full recovery will take about three months.
"Thank you to everyone for their concern and well wishes," de la Fuente said in a statement to People magazine.
The 34-year-old actor tore a tendon live on-air while dancing the samba back in April. Despite the injury, he and dance partner Cheryl Burke mamboed, tangoed and fox-trotted their way into the top three.