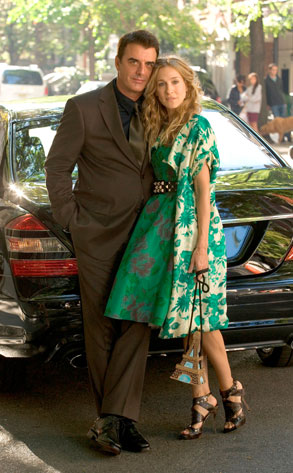 New Line Cinema
Just call it Sex and the Suburbs.
Chris Noth says New York City has lost the edge he loved so much when he arrived in the city as an actor in the late '70s.
"New York is pretty much commercialized to the point of no return," the Sex and the City star groans to Ron Galotti (the former magazine honcho who was the real-life inspiration behind Mr. Big) in the new issue of Interview magazine.
Noth further complains that he misses the "diverse eccentrics" and "different neighborhoods" that used to fill the city.
"That's all been washed out," he says. "It's very suburban. The art scene really left, except in patches. It's all about sort of a corporate sensibility, and it's squeezed out room for any other kind of sensibility—money talks, bulls--t walks, I guess."