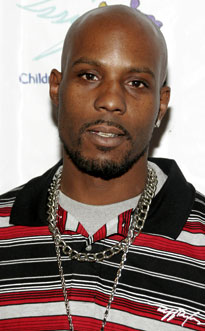 Paul Redmond/WireImage.com
A technicality got him on, and a technicality got him off. No pun intended.
A Maryland judge has voided a $1.5 million judgment the rapper was ordered to pony up to his baby mama who—follow along—sued DMX for defamation after he claimed she raped him during his sleep, resulting in their a child born in 2004.
During a January hearing, Monique Wayne was awarded a $1.5 million judgment, not due to the strength of her case, but because the rapper, whose real name is Earl Simmons, failed to show up for the hearing.
Last week, however, the tables turned once more, with Judge Thomas Smith ruling that the rapper was never properly served with court papers in the case and was not at fault for his no-show, thereby nullifying his need to shell out the settlement.
It works out better this way anyway. Now he can put that money toward the masses of therapy the poor kid's gonna need.