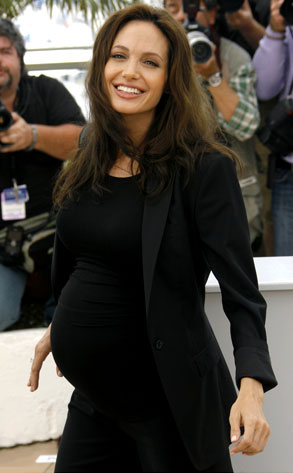 AP Photo/Evan Agostini
The very pregnant Angelina Jolie not only looks like she's about to pop, but at this year's Cannes Film Festival she just keeps poppin' up.
Everywhere you turn, it seems there's no escaping the brunette beauty and her ballooning belly—from the Kung Fu Panda premiere to a dinner date with Brad Pitt to boat rides with their kids to, most recently, Tuesday's Changeling photo call dressed in a Dolce & Gabbana pantsuit.
Add to this all the media attention surrounding her confirmation that she's having twins and you've got a possible recipe for overexposure.
So given the seemingly relentless coverage of all things Angelina, we want to know how you feel about it...