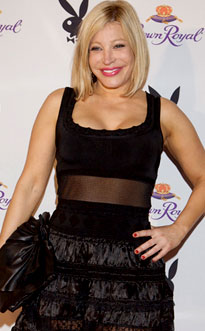 Michael Hickey/WireImage.com
Forget her heart, Taylor Dayne is going to tell it to her judge.
The pop star, who broke through to the masses with 1988's particularly dated "Tell It to My Heart," was arrested on a misdemeanor DUI charge in Beverly Hills earlier this year after failing a field sobriety test.
Just after 1 a.m. on March 6, the 46-year-old singer, whose real name is Leslie Wunderman, was taken into custody by Beverly Hills' finest and held for seven hours before ultimately being released on $5,000 bail.
While it's unclear why she was pulled over and tested in the first place, her attorney adamantly denies any excessive imbibing on his client's behalf.
"We intend to vigorously defend this case," lawyer Scott Spindel said. "Her blood alcohol was below the legal limit."
Dayne pleaded not guilty to the charge on April 16 and is due back in court on June 2. She's expected to be roundly forgotten again shortly after that.