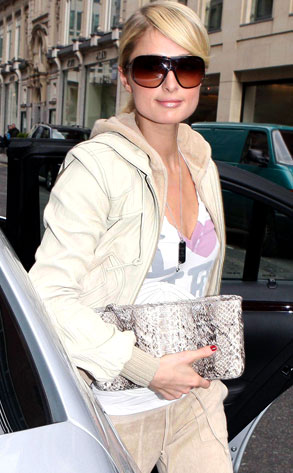 Goff/INFDaily.com
No, comrade, you aren't seeing things because of one too many Stoli shots.
Paris Hilton is indeed in your homeland of Russia as part of the socialite's world tour to promote her new Can Can fragrance.
But before you start longing for the days of Yakov Smirnoff, take heart. On her MySpace blog, the hotel heiress says she will be leaving for London later today.
God save the queen...and everyone else there.