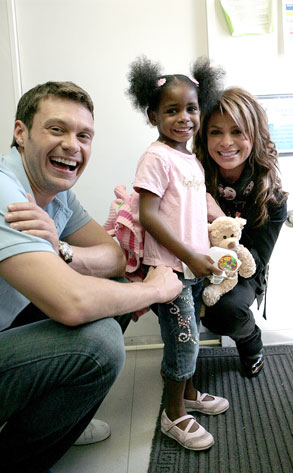 FOX
The other day, you talked about how much celebrities charge just to show up at a club. But what about charity fundraisers? Stars have to appear for free then, right?
— Druce, Philadelphia
No. Of course not. What manner of crazy talk is this?
"Ninety-nine percent of the time," celebrity wrangler Robert Tuchman tells me, stars charge—even for fundraisers and other pityfests, unless the event benefits the star's own charity, foundation or pet passion.
We're usually talking fees in the thousands of dollars. Or maybe, if the star is feeling generous, just a Rolex watch or three.
Sometimes a celebrity will waive those fees when charities come calling; Ryan Seacrest told Larry King that he and the American Idol judges donated their per-episode salaries for the most recent Idol Gives Back fundraiser. "We're all going to give back what we would make on that night, you know, for doing that regular episode," Seacrest told King.
But for every one of those stories, there are plenty of tales of your favorite star commanding big bucks to raise money for charity. Take a peek after the jump.