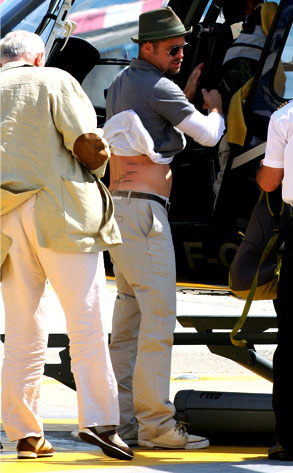 MacFarlane/Papapress/Splash News
Yes, we think it's very sweet that Brad Pitt spent some quality time on Sunday with his two boys, Maddox and Pax, while Angie stayed back home with the girls.
But what's got everyone talking is the unusual tattoo the actor inadvertently revealed as the trio departed from Monaco Heliport.
What does it mean? Only Brangelina can be sure, but we've come up with a few possible options if you'd care to take a guess below...