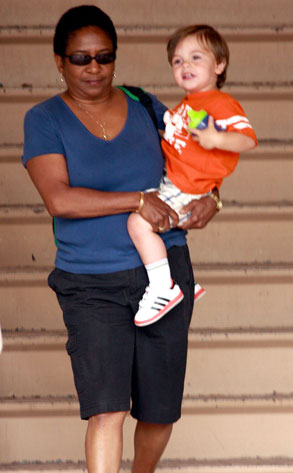 X17online.com
We don't know if it actually takes a village to raise a celebrity child, but it does seem to take an army of nannies, mannies, bodyguards and drivers to get the job done.
So on the day we celebrate the awesomeness of moms, we thought we'd take a moment to salute all the other caregivers.
And who knows, maybe you'll get a bonus or something, too.