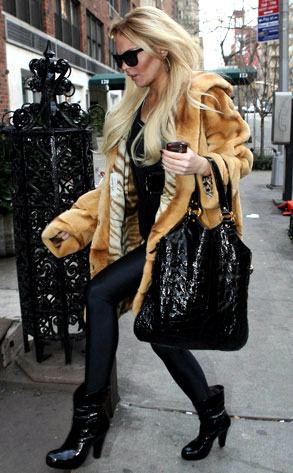 INFdaily.com
The fur is flyin' in Lindsay Lohan's camp.
I just got off the phone with her rep, who insists Lohan did not steal that fur coat or any clothing belonging to the New York City model accusing her of theft.
"This is crazy!" says Lohan's rep. "They are being paid for their interviews. I want that on the record. The bombing of Lindsay has to stop. She is in a good place right now. Why can't everyone leave her alone?"
Model Lauren Hastings claims that she has witnesses who saw Lohan earlier this year going through her closet and handing a bag of her belongings to a bodyguard during a party thrown by a housesitter at Hasting's New York pad.
And as you've probably heard by now, fellow New Yorker Masha Markova claimed that Lohan lifted her fur during a night out in NYC.
But that's not all. The rep is already shooting down an upcoming tabloid report that says Lohan had a fling two years ago with Bobby Brown's son, Landon Brown. "They might as well print I had an affair with him, too," the rep said. "They'll print anything."