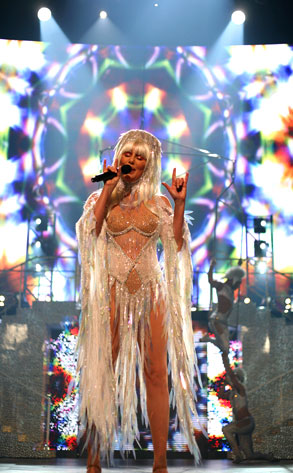 Caesars Palace
Cher opened her new Las Vegas show last night at Caesars Palace, but the extravaganza still has a few bugs to work out.
Like about two weeks worth, according to the diva herself.

"She said they were going to attempt some pretty cool things tonight, but they had only had two dress rehearsals," an audience member reports. "So she had no idea if they'd be able to pull it off. She was apologizing in advance for any glitches and said in two weeks it would be much better."
Read on for all the colorful details...