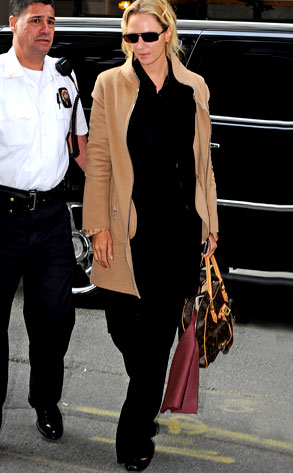 AP Photo/ Louis Lanzano
Uma Thurman can stop freaking now.

After nearly two days of deliberations, a Manhattan jury today found a former mental patient guilty of stalking and harassing the Kill Bill star.
The eight-man, four-woman panel convicted Jack Jordan of stalking and aggravated harassment, but acquitted him of two other counts of second-degree aggravated harassment.
Jordan, an unemployed pool cleaner who lives with his parents, could be locked up for a year when he is sentenced next month. New York Criminal Court Judge Gregory Carro immediately ordered the defendant taken into custody for a psychiatric evaluation and he was led away in handcuffs.
"I've learned some disturbing things about this defendant during this case. I am going to remand him for a psychiatric exam," the judge said.