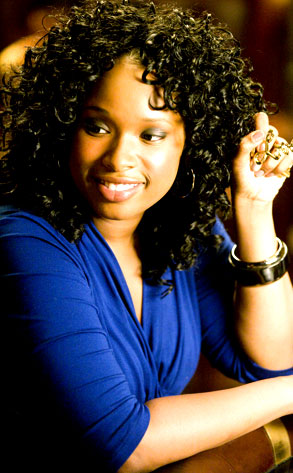 New Line
Jennifer Hudson is a busy diva. Her new single, "Spotlight," comes out this month, and her album drops in September, but whatever. Big news is that she plays Carrie's new assistant, Louise, in the Sex and the City movie.
Right, assistant. The Idol fave and Oscar winner, talking to E! News at this week's press day for Sex, is totally not used to taking orders. So she did a little research.
To get into assistant mode, Hudson swapped places with her own underling, in character: "I would answer the phone, 'Hello, this is Louise speaking. Can I help you?' "
She's not geek squad material either, despite her character's tech prowess. "I'm not a computer genius like Louise, and I'm not as organized, so don't be fooled," she says.
"You don't want me to be your assistant."
OK! We'll just keep your résumé on file then.