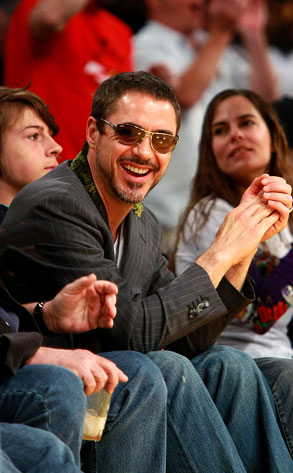 Noel Vasquez/Getty Images
Well, he certainly has a lot to cheer about.
While Robert Downey Jr. was no doubt rooting for the Los Angeles Lakers as they played the Utah Jazz on Sunday, the actor had to be jazzed himself, given that his new flick Iron Man managed to shoot and score big at the box office this weekend.
As a result, rival leading man Patrick Dempsey's Made of Honor, which debuted at a distant second, has now been retitled Made of Alloy.