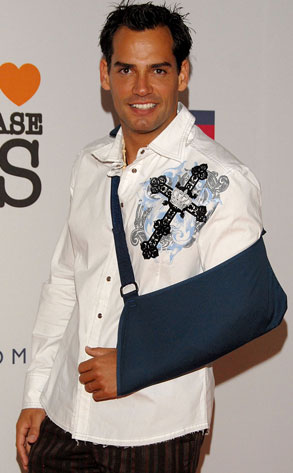 Mark Sullivan/WireImage.com
Just call it Surgery With the Stars.
Cristián de la Fuente may have injured himself pretty badly earlier this week on Dancing With the Stars, but he insists the show will go.
"This Monday we will be dancing," de la Fuente said last night at the15th annual Race to Erase MS gala benefiting the Nancy Davis Foundation for Multiple Sclerosis in Los Angeles. "We have the tango and the mambo."
Even so, de la Fuente will eventually undergo surgery. "They have to reattach the tendon to the bone," he said. "They put you to sleep, do the surgery and then you have a month and a half recovery."
Fellow DWTS contestant football star Jason Taylor is lending a hand, too.