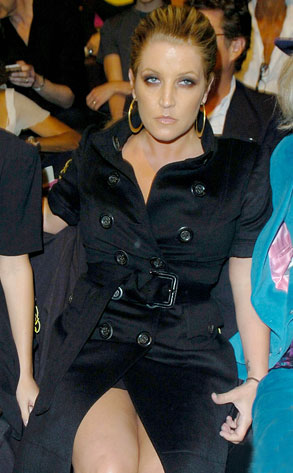 Djamilla Rosa Cochran/WireImage.com
Lisa Marie Presley's lawsuit has left the building.
Elvis' offspring succeeded in wrangling an apology out of Britain's Daily Mail over an article published earlier this year in which the tab blamed the rock progeny's ballooning physique on eating habits inherited from daddy.
"On March 4, we published a photograph of Lisa Marie Presley while she was dining with friends," the Mail wrote in a mea culpa Friday. "We suggested she might have an unhealthy appetite similar to her late father. We now accept that the suggestion is untrue and apologize to Ms. Presley for any distress caused."
The article, and accompanying unflattering pictures, led to Presley's reluctant disclosure of her expectancy two days later, in which she also also slammed the newspaper's "vicious" and "personal attack." Her attorneys wasted no time reacting, either, filing a libel suit against the Mail less than a week after the article was published.
The 40-year-old Presley, meanwhile, will be back to fighting condition this fall, when she and hubby Michael Lockwood will welcome their first child together.