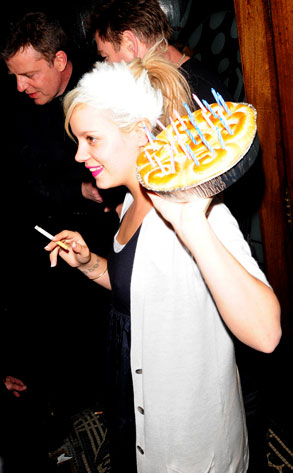 Focus Pictures, PacificCoastNews.com
Paps crashing Lily Allen's birthday celebration in London last night brought the 23-year-old pop star a birthday cake. She was so moved by the gesture that she...hurled the cake right back at them!

We can't decide if this is a case of biting the hand that feeds you or feeding the hand that bites you—either way, it's just bad manners.